Aikido UK classes are headed by Adrian Tyndale who has studied martial arts since the late 60's and has trained in Japan with top instructors including, Kenshi Uno Shihan, Fumiaki Shishida Shihan and Tetsuro Nariyama Shihan, and is internationally recognised by the Japan Aikido Association. Outside Japan he has trained with Tadayuki Sato Shihan & Yoshiomi Inoue Sensei. Technically Adrian has attained the level of 6th Dan in Aikido and 1st Dan in Judo. He was originally introduced to Aikido and Judo by, Teacher, John Wilkinson, a former student of Senta Yamada Sensei. Adrian has also studied Karate, Wing Chun Kung Fu and trained with Steven Seagal.
During the late 80's he was invited to assist Senta Yamada Sensei by his teacher at that time, John Waite Shihan. Yamada Sensei's focus on Basic and natural movement was to become a big influence on Adrian's Aikido and Judo practice and general teaching and philosophy. He is keen to keep the various Aikido fractions working together. He has a Facebook profile which promotes this, "Teachers of Aikido". Currently he regularly meets at the Shobukai Dojo in Belgium with Eddy Wolput Shihan. Together they formed the "Study Group Tomiki Aikido", which is primarily about research.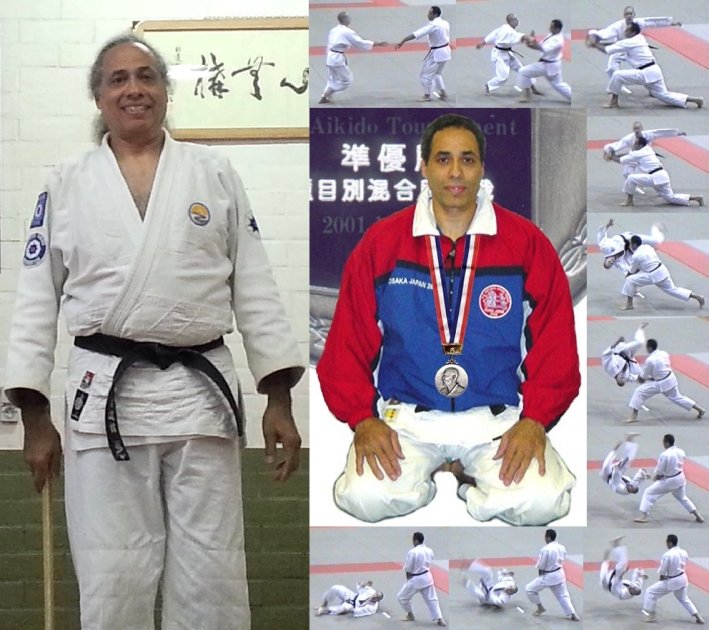 Adrian is a senior supporter of the GB National Squad, a Coach Tutor for the British Aikido Association and has completed the British Aikido Board Coach Level 3 Award. In addition Adrian has undertaken the British Aikido Board required period of training and instruction in the specialist field relating to young people. Adrian is fully Police checked and holds the appropriate Criminal Records Bureau Enhanced Disclosure Certification and Professional Indemnity Insurance.




With the GB National Squad Adrian has competed both in the United Kingdom and overseas, winning several medals including gold. Adrian has featured in many publications, training videos and has appeared on local Cable TV and nationally on Channel 4, Channel 5 and BBC television demonstrating his skills.
Adrian holds a City & Guilds 7307 teaching qualification and regularly operates Aikido classes in the Carshalton, Wimbledon, Worcester Park and the surrounding area of South London.
Adrian has taught Aikido regularly in schools and has successfully run Aikido Courses in England, Ireland, Poland, Belgium, Switzerland and Spain.