"DOJO BY THE SEA" EASTER AIKIDO SCHOOL - 7th & 8th APRIL, 2012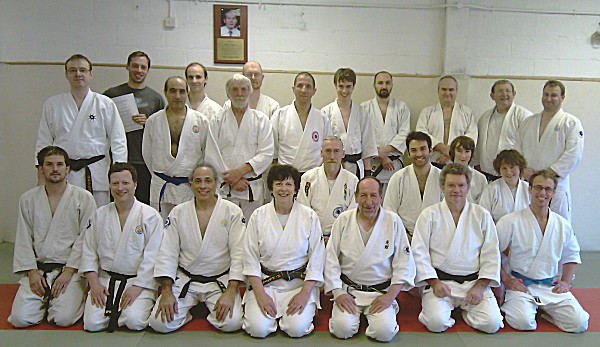 click to enlarge
In the movie, sumiotoshi is used as an example for moving without moving.
The point of this exercise is "not to move the hands and elbow" when you prepare for the technique. The preparation was the lowering and turning of the waist without giving a signal by body movement towards Uke.
PRESENTATION OF BAB COACHING AWARDS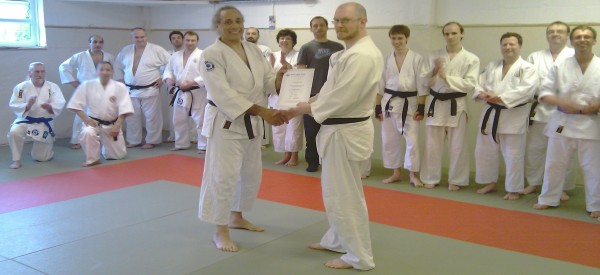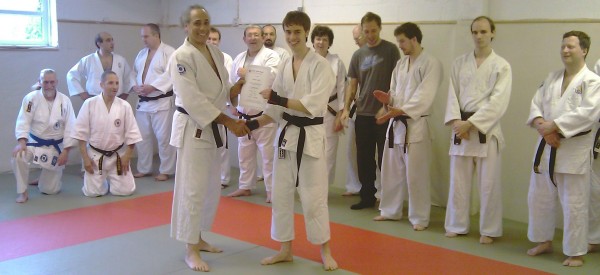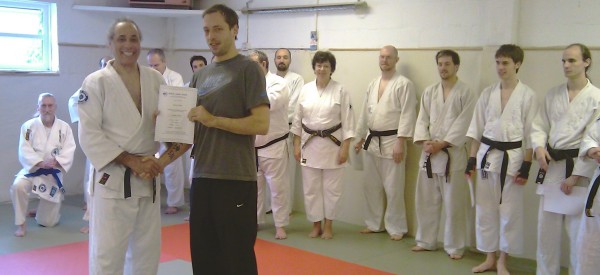 click on picture to enlarge
Thanks to everyone who supported this new event helping and making it a success. Thank you Richard Todd for its conception and facilitation. Looking forward to our "family" gathering next year.
WHAT DID WE LEARN?
That we can all meet and train together successfully.

That the differences in style are our strengths and not areas of contention.

That there are deep under lying anatomical principles, common to us all, which need more exploration.

What a nice way to spend Easter.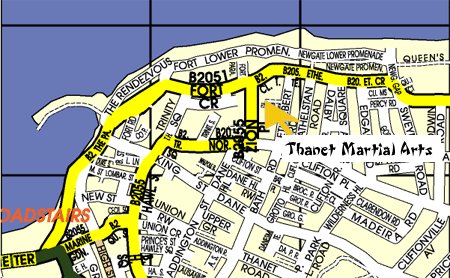 "DOJO BY THE SEA"
Thanet Martial Arts Centre
Zion Place
Margate
Kent
CT9 1RP

01843-292411