BAA SURREY AREA GRADING - 28th May, 2006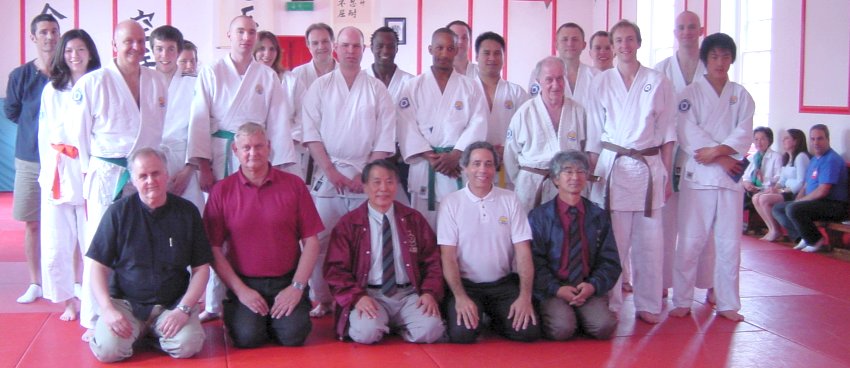 (click on picture for a larger image)
GRADING REPORT
The regular Sunday class at Sleeping Storm Aikido in Epsom started at 10.30am and ran until 12.00pm. Adrian supervised the class dealing mainly with revision for the grading. It was an average sized class with 16 students actually on the mat.
After the class Adrian left to collect Kenshi Uno. Most people had arrived by just after 12.30pm, so we proceeded with the registration. Licences were checked, thanks go to Tony Blake, and everyone was asked to fill in their Grading Sheets. The grading formally started a little late at 13.10pm, with all 14 candidates and their ukes demonstrating ukemi and then foot and hand movements.
The grading ran smoothly with each of the three examiners, Arthur Austin, Robert Austin & Adrian Tyndale having a batch of candidates to look at and record each technique. Adrian, the Senior Examiner of the day, reassured those taking part, which helped them to settle. By 15.00pm the grading was completed, so there was no need for a break.
At the end of the grading, all three examiners and Kenshi Uno summarised their view of the day's performances, as a general comment. They were praised for their efforts and explained that it was a good grading and to a high standard. The new grades were announced and congratulations given in the form of applause.
The BAA Licences were all signed sealed and returned to the candidates at the same time.


Overall a successful and small grading with candidates and examiners being happy with the venue. The next grading will be on 26th November, 2006, details to be announced nearer the time.