Congratulations to Alex Blanc, former Family Aikido student. He won the gold medal in Judo U14 U50kg at the London Youth Games on Saturday 18th June, 2011. Pictured is the smiling winner.
Alex started Judo only 1 year ago. His parents feel that he received a good solid foundation learning Aikido at Sheen Aikido for 6 years, hence the relative ease into Judo.
Well Done Alex!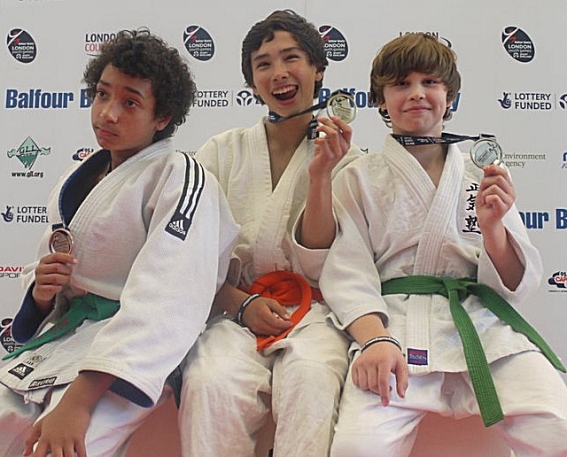 Join our Family Aikido class and learn how to use your body effectively. After some gentle warm-up exercises, students will practice safe falling, avoidance, how to disturb an opponent's balance, execute throws and learn controlling techniques. Skill games makes family learning fun and an introduction to Self Defence a mutually enjoyable experience. This Aikido class is suitable for the individual and parents with children, as everyone works at their own pace.
Twice yearly the students undertake an examination called a Grading.
Please follow the link for details. . . more>>>